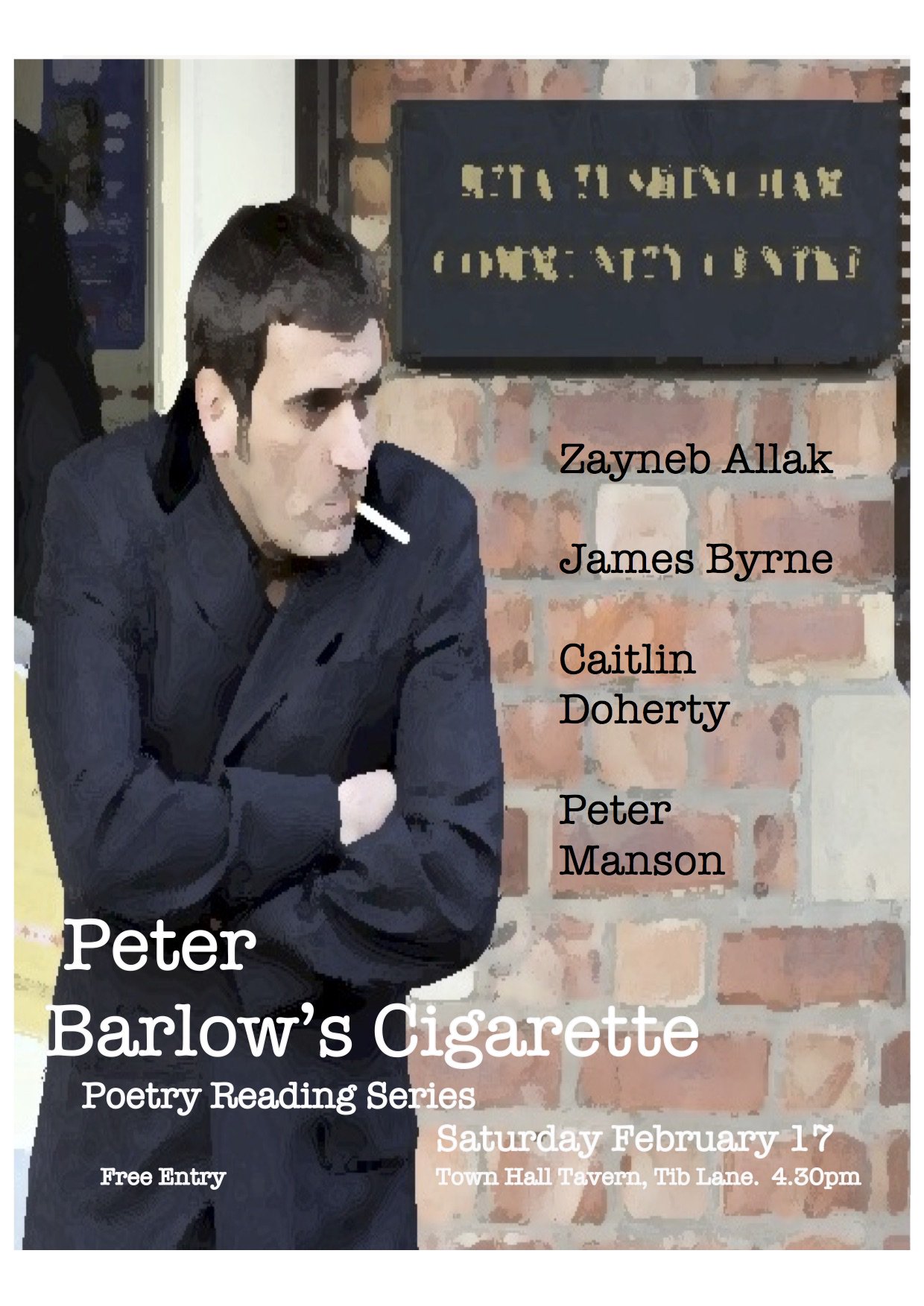 *Note the change of venue*
~
ZAYNEB ALLAK ~
grew up in Baghdad and Birmingham and has since lived and worked in several countries around the world. Her debut pamphlet, Keine Angst, was published by New Walk Editions in 2017. She has a PhD in Creative and Critical Writing at Nottingham Trent University and is currently a lecturer in Creative Writing at Edge Hill University.JAMES BYRNE ~
is a poet, editor and translator born in the UK in 1977. His most recent poetry collection is Everything that is Broken Up Dances, his debut collection in the United States in 2015. He is a Senior Lecturer in Creative Writing at Edge Hill University in England. Byrne was editor and co-founder of The Wolf magazine, and has edited or co-edited such collections as Bones Will Crow, the first anthology of contemporary Burmese poetry to be published in English (Arc, 2012); Voice Recognition: 21 Poets for the 21st Century (Bloodaxe, 2009), and Atlantic Drift: an Anthology of Poetry & Poetics, featuring 24 poets from the US/UK and Canada (Arc, 2017), with Robert Sheppard. He is the International Editor for Arc Publications and his poems have been translated into several languages including Arabic, Burmese and Chinese.
The poet John Kinsella wrote: 'James Byrne is a phenomenon and Blood/Sugar is astonishing. Byrne has a razor-sharp wit, an acute intellect and a superb facility with language. The poetry he writes is both culturally and intellectually 'learned', but also rhetorically and lyrically confident. He is a complete original.'
CAITLÍN DOHERTY ~
is a poet and scholar from Manchester. She lives in London and is finishing a PhD. Her work has been published in magazines including Materials, Hi Zero, the Paper Nautilus and her books are available from Tipped Press and Critical Documents. She is the poetry editor for Salvage: a Revolutionary Journal of Arts and Letters and she is working on her next book project for release in 2018.
PETER MANSON ~
lives in Glasgow. His books include Poems of Frank Rupture (Sancho Panza Press), English in Mallarmé (Blart Books), For the Good of Liars and Adjunct: an Undigest (both from Barque Press) and Between Cup and Lip (Miami University Press, Ohio). Miami UP also publish his book of translations, Stéphane Mallarmé: The Poems in Verse. Recent publications include the pamphlet Factitious Airs (Zarf Books) and a double-sided broadside shared with Linus Slug. SONNOTS for Griffiths, a book of collaborations with Mendoza, is due soon from Materials. See petermanson.wordpress.com for more details.